"I have found honest and reliable movers through
for each of my last seven moves"
We give you complete control of your shipments.
Relocation packers and Movers
Relocation Packers And Movers Movers and Packers Moving is a stress situation that many families go through. 
It doesn't matter whether you're relocating down the block or on the other side of the state; the point is, 
your belongings have to move from one place to another. Our moving company in understands that people may run on limited timeframes. This is why we alleviate the stress by taking on the most laborious tasks. 
No one should have to endure the headaches that come with moving especially when you're running on a busy schedule. Don't let packing and moving pause your normal routine because Relocation Movers and Packers in is here to help! We at Relocation Movers and Packers, a packers and movers in offers shifting services since 2000. Our experienced team of people are always ready to serve you at anytime of the day as they are trained to keep a keen eye on each consignment to make sure nothing is compromised with clients satisfaction during shifting.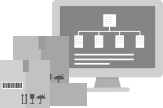 Book and pack your luggage The company will also pack your luggage
The company will pack your goods. We have professional packers in your presence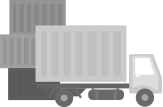 The company will load your luggage into the vehicle very carefully
Your luggage will be delivered to your destination